CADIA Connects is a no-cost offering from the Center for Automotive Diversity, Inclusion & Advancement, offered on Tuesdays from noon – 1:00 p.m. ET. The sessions are geared toward anyone in automotive, mobility, manufacturing or related industry interested in connecting with others for connection, professional development, and community. This includes all leaders and future leaders from all business area functions, HR, D&I, and ERG leads.
Information, current speakers/presenters and registration can always be found on the CADIA Website Calendar. Click Here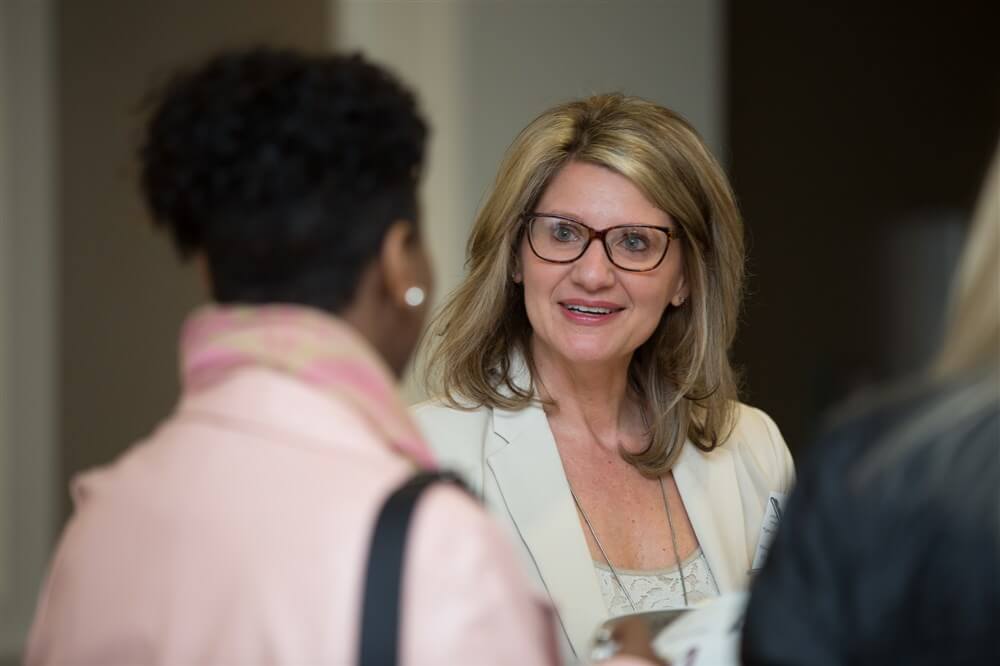 Resources and Past Recordings
Throdle : A Journey of Entrepreneurship
Nadine Lee, Founder and CEO, Throdle, Inc.
Topic : Introducing Dr. Carlotta Roman 
Carlotta Roman, Ph.D, Director, DEI, CADIA
CEO Action for Racial Equity: A Call to Action 
Jennifer Gudgel, CEO Action for Racial Equity Fellow, BorgWarner Representative
Moire Rasmussen, CEO Action for Diversity & Inclusion, Senior Manager PwC 
Host : Carlotta Roman, Director, DEI, CADIA
CADIA DEI Accelerator Program and the "Ask" 
Paige Robnett, DEI Consultant 
Exploring DE&I in Workforce Development in
the Technician Profession: The journey from pipeline to placement
Jennifer Maher, Executive Director, TechForce Foundation
Guest Host:  Tammy Tecklenburg, Principal, Tecklenburg Advisors
Career Planning and Mentorship
Chris Garramone, General Manager - Purchasing Supplier Development, Toyota North America
Cheryl Thompson, Founder and CEO, CADIA
Gen Z-The Most Talented Generation to be Reckoned with:
A Conversation with Detroit Cristo Rey Students and Faculty Pamela Jackson,
Director of Sales, Detroit Cristo Rey Work Study
Program
Paulina Torres Guzman, Cristo Rey Student and MFG Vehicle Operations FCG, Ford Motor Company
Kandice Jones, Cristo Rey Student and GM Audit Team
Irvin Thomas, Indiana Tech Student
Hernan Don-Salazar, ME Vehicle Systems Track Program, GM
Automotive--Embracing the LGBTQ Community
Jill Trotta, Vice President/GM, Industry, Sales, and Certification, Repair Pal
Dhaval Jain, Global Key Account Manager ,EFTEC North America
Gregory MacLean, Senior Legal Counsel at Magna International
Carmalita Yeizman, Manager, Diversity & Inclusion, RBNA
Fred Johns, Senior Director, Enterprise Quality, Rivian
Fostering Diverse Technical Talent: A Conversation with the SME Foundation
Rob Luce, Vice President, SME Education Foundation
NASCAR: Has the Industry Advanced?
Alba Lynnette Colon, Director Competition Systems, Hendrick Motorsports
Bringing the Majority Along: Why and How to Include EVERYONE in the DEI Journey
John Major, Regional Vice President, Midwest Operations at Achates Power
Laura Ann Preston, Global Director Talent Management, Magna Exteriors
Andrew Schreck, Co-Founder, Comprehensive Carbon Impact
Glenn Stevens, Executive Director, MICHauto
Leadership Through a DEI Lens: Journey to Find Your Authentic Self
Tammy Tecklenburg, CCO, Tecklenburg Advisors
Leadership Through a DEI Lens
Michael Rodenberg, CEO, Murakami Manufacturing USA
Leadership Through a DEI Lens
Ron Harvey, VP, Global Core and Strategies Consulting
Leadership Through a DEI Lens
Ron Hall, CEO and Elaine Tingle, VP HR and Community Affairs, Bridgewater Interiors
White Women as Allies: Moving Beyond Performative Allyship
Cornelia Shipley, CEO/Founder, 3C Consulting
Finding and Engaging Talent in Unexpected Places: A Panel Discussion
Camile Walker Banks, Executive Director, N-Power
Empowering Gen Z to Unleash Their Talents
Pranam Lipinski, Co-Founder, Work with Gen Z
Building a Culture that Supports Working Parents and Caregivers
Mary Beth Ferrante, Founder & CEO, WRK/360visor
Conversations Worth Having
Jennifer Hitchcock, Professor of Program Management at Defense Acquisition University and
Dr. Jackie Stavros - Keynote Speaker, Professor, Consultant and Advisor
Your Wiring is Your Super Power
Lisa Mininni, President of Excellerate Associates
Gender Identity and Gender Expression – The Latest Diversity Frontier
Stan Kimer, President of Total Engagement Consulting
Leadership, DEI and Technical Talent in the Automotive Industry
Leslie Kilgore, Vice President of Engineering and Technology, Thomas Built Buses - Daimler Trucks North America
The Corporate View on DE&I
Jeff Green, Managing Diversity Reporter, Bloomberg News
Access and Mobility
John F. Beering, President, United Access LLC, Arch Channel Retail LLC
Essential Conversations--Uncomfortable, But Essential Conversations We Should Be Having
Daniel Russell, Director of National Corporate Sales, Trion Solutions
The Ground Up Project and BLAC Coalition
Dexter Sullivan, Program Manager, Founder, CEO Michigan Mobility Institute, DSE Enterprises, Forerunner Consulting and President, The BLAC Coalition
Leadership and Economics of Diversity, Equity and Inclusion
Maureen Miller Brosnan, Mayor, City of Livonia
Outsmarting Unconscious Bias
Valerie Alexander, CEO, Speak Happiness
Cognitive Diversity in the Workplace
David Aspinall, CEO, autocon US
Review and Create Anew
Cheryl Thompson, Founder and CEO, CADIA
Inclusion = Sustainability
Cathy Gutierrez, DEI Leader and Jody Stidham, Managing Director, Deloitte
Inclusion = Sustainability
Lori Costew, Chief Diversity Officer and People Strategy, Ford Motor Company
Inclusion = Sustaniability
Addressing Systemic Racism and Inequities
Dennis Archer, Jr., CEO, Ignition Media Group
Inclusion = Sustainability
Pavan Muzumdar, Chief Operating Officer, Automation Alley
Celebrating Diversity
Darlene King, Executive Director, Michigan Diversity Council
Celebrating Diversity
Arthur Benjamin, Global Director-Diversity Inclusion and Belonging, Varian
Celebrating Diversity
Eduardo Martinez, Executive Director, Diversity & Inclusion, Cummins, Inc.
Celebrating Diversity
Alan Hejl, Autonomous Vehicle Connectivity Domain Lead and GM Able Vice President, General Motors Company
Leadership for Everyone
Jamie Headley, Director of Sales, Michigan Manufacturing Technology Center
Leadership for Everyone
Carole Leigh Hutton, Vice President, Business Development, Inforum
Leadership for Everyone
Brian Johnson, Head of External Vision Syst. Purchasing, FCA USA LLC
Leadership for Everyone
Carrie Mead, Acting Garrison Manager, US Army Garrison-Detroit Arsenal
Leaders Championing DEI Efforts to Attract, Develop and Retain Talent
Telva McGruder, Chief Diversity, Equity and Inclusion Officer, General Motors
Leaders Championing DEI Efforts to Attract, Develop and Retain Talent
Jessica Robinson, Co-Founder and Partner, Assembly Ventures
Leaders Championing DEI Efforts to Attract, Develop and Retain Talent
Regina Barringer, General Manager Rail and Defense, Cummins
Leaders Championing DEI Efforts to Attract, Develop and Retain Talent
Ashwini Balasubramanian, Director of Sales, Martinrea International
Auto-Mobility Industry Leaders DEI Journey
Ramzi Hermiz, Chairman, Automotive Hall of Fame (former CEO, Shiloh Industries)
Auto-Mobility Industry Leaders DEI Journey
Sandra McNeil, Global Manufacturing Chief Engineer, General Motors
Auto-Mobility Industry Leaders DEI Journey
Amanda Hutchings, President, Peak Manufacturing Inc.
Auto-Mobility Industry Leaders DEI Journey
Bill Russo, Senior VP Manufacturing and Engineering
Open Discussion on Extreme Healthcare
Cheryl Thompson, Founder and CEO, CADIA
Open Discussion on Allyship
Cheryl Thompson, Founder and CEO, CADIA
Open Discussion on Current Events
Cheryl Thompson, Founder and CEO, CADIA
The Future of Work
Sonya Sepahban, Co-Founder and CEO, Our Office
Open Discussion on Current Events
Cheryl Thompson, Founder and CEO, CADIA
Accessing Your Niche
Dawn Poteau, Executive Coach, Talent Activators
The Power of 1:1s​​​​​​​
Amy Forehand, Owner, The Forehand Company
Making Virtual Meetings Inclusive and Meaningful
Ann Partington, Director of Entrepreneurial Services Diversity, Equity and Inclusion Lead, Ann Arbor Spark
Inspiration When it Seems Elusive
Margaret Baxter, Executive Director, CADIA
Resliance During a Time of Change
Cathy Mott, Leadership Coach/Author/Consultant and Trainer, CWC Leadership Development, LLC
Lisa Rothstein, Visual Storyteller