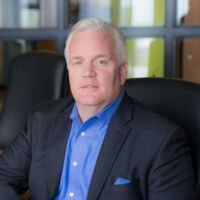 Glenn Stevens Jr.
Executive Director, MICHauto
Vice President, Automotive and Mobility Initiatives, Detroit Regional Chamber 
 Glenn Stevens is the Executive Director of MICHauto and Vice President of Automotive and Mobility Initiatives at the Detroit Regional Chamber. In his role, Stevens provides strategic direction and leadership to MICHauto in its role as the statewide industry association to promote, grow, and retain Michigan's automotive and next-generation mobility industries. MICHauto is focused on developing the state's automotive and mobility industry in the key areas of: Talent, Advocacy, Awareness, Start-up Innovation and Next-Gen Mobility and the Digital Economy. His responsibilities are also centered on strategic fundraising in conjunction with investor engagement and retention. 
Stevens has more than 30 years of management, strategy, and operations experience across the automotive, steel, specialty chemicals, and capital equipment industries. For the past 13 years his career has been focused on serving membership-based organizations and economic development. 
Prior to joining the Chamber to build MICHauto, Stevens served as senior vice president of Membership and Sales with the Original Equipment Suppliers Association, where he was responsible for membership growth and retention, strategic partnerships, and automotive industry development with states across the nation. Additionally, his previous experience includes leadership positions with Blue Water Automotive Systems, Kolene Corporation, and National Steel Corporation.